Our goal is to deliver a balanced festival experience that both guarantees you a seat to the events you are most passionate about and the freedom to explore and discover new music during your vacation. All shows in Stardust will be general admission with a reserved area for Priority Tickets. Below is a map showcasing what area is reserved versus general admission. To view a detailed chart of every seat in Stardust check out the Lower Chart or the Upper Chart.
Review all the details on how ticketing works.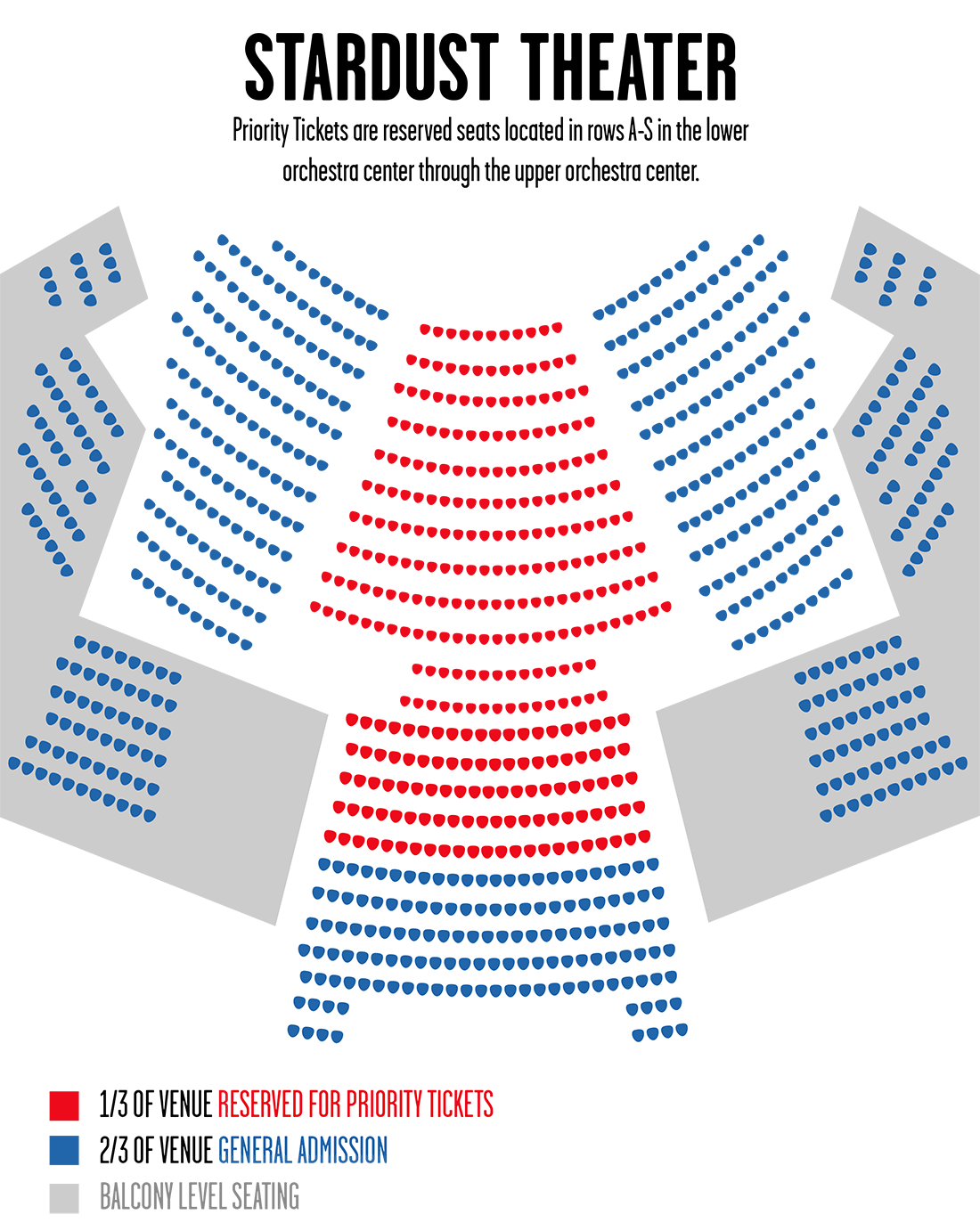 0
days
Until your best vacation ever.